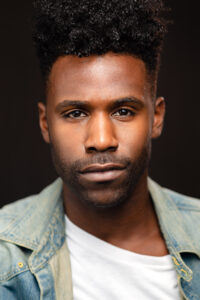 A Daytime Emmy nominated actor and triple threat, Sean Samuels was born in Brooklyn, New York to a single Jamaican mother already raising two. Growing up, Sean learned quickly, at a very early age, that he would have to embrace his differences to be successful. So, in Junior high his passion for performance began it's development when he landed his first role as 'Charles Bates' in "OLIVER TWIST", after that experience it was very difficult to get him off of the stage. By the time he was fifteen he began taking professional dance lessons at the Cultural Arts Center in Syosset, NY and then went on to study Musical theater at the prestigious conservatory, The American Musical and Dramatics Academy (AMDA). Shortly after graduation, Sean set about performing in professional theater and was cast as a shark in the international tour of West Side Story. By the end of that year he was making his Broadway debut in Disney's Tarzan the Musical, music by the incomparable Phil Collins.
Currently a resident in LA he has received a very honorable nomination at the Daytime Emmys for his portrayal of 'Ade' in the BET + digital series "Giants" created by James Bland, produced by Issa Rae. Some of his other major credits include; Curtains on Broadway starring David Hyde Pierce, and Spiderman: Turn Off the Dark directed by Julie Taymor. His Tv/film credits include ; 9-1-1, Family Reunion, Jane the Virgin, Bosch, and Toxic Shark.
When Sean is not performing he teaches industry workshops to young performers and recruits for his alma mater. He also records music independently which can be found on all streaming platforms. Music.